Digital Content
Where Culture and Technology Meet
A Global Approach to User Experience
Translation of digital media presents challenges from two angles: the first is managing the technical requirements of Internationalization and Localization for website content and software applications. The second is addressing cultural and linguistic concerns. 
We'll help you manage this, and ensure no linguistic glitches mar your user experience.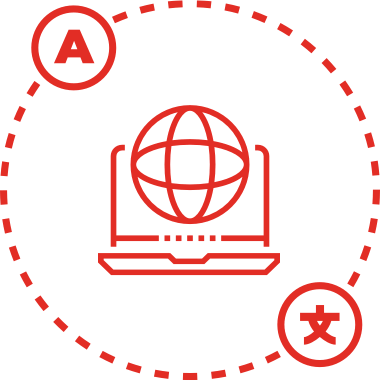 Learn more from our team today.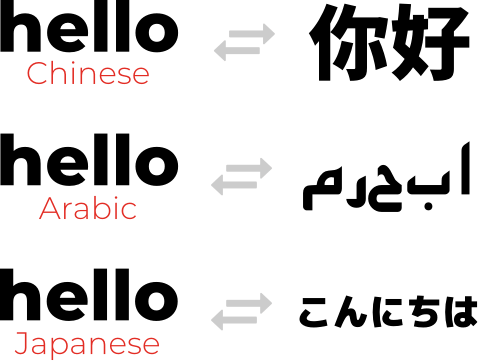 Your multilingual customer journey: simplified
We help you manage specific localization formats and tools so that translatable text can be extracted from the code and adjustments made to the text space. For example, translation from ENG to DE will cause a text-expansion of about 30%, but translation from ENG to JA will cause it to contract by about 20%.
Or consider the Arabic market: bi­directional writing must be enabled. Similarly for Hebrew; while in China, double-byte characters need to be enabled.
We can help you manage this through localization testing in each one of the target languages. A linguistic expert can check the appropriateness, adaptation and functionality of the Web or software components that have been localized.