Client Portal
Harness the power of world-class workflow management
Managing translation projects can mean juggling a lot of details. There are multiple languages, shifting priorities, last-minute changes to source content. And then the intricacies of review, proofing, version control and updating language assets. 
It's a delicate yet intense balancing act. Fortunately, there is help!
LinguaHub is a collaborative workflow platform that enables you to access all your translations and related information via a dedicated and secure website. There is no investment in technology, and no burden upon your IT resources. Simply sign-in, submit your projects, and sit back!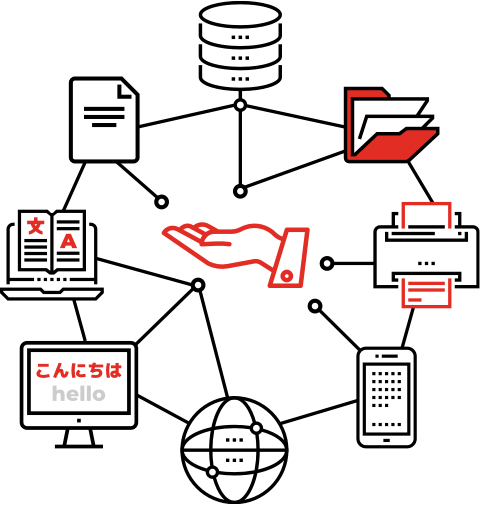 A Dedicated Workspace for Translation
LinguaHub is a secure space for our clients to access the full Translation Management Workflow. There is no cost to use it.
Send requests

Follow the progress of your projects

Access the file repository and download the translations

Interact with MondragonLingua.

Provide instructions and/or reference material

Update projects
You can also keep track of translation spend, per project, per language, or by date. The portal uses SSL (Secure Socket Layer) technology to create an encrypted connection between you and MondragonLingua. Files containing sensitive information no longer have to be emailed, for more security. Allows quick and easy transfer of documents that are too large to be sent via email.